Welcome to the
Best Country Pub in Victoria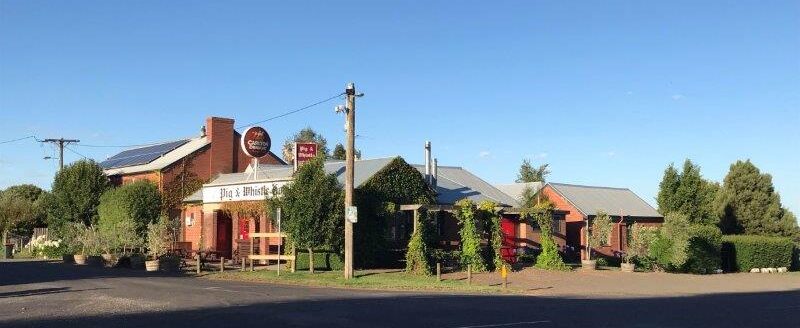 Lurking in the luscious paddocks on a quiet corner of Trentham East is a hidden gem.
Here, you'll be immersed in Trentham's rich history, be welcomed at the local stomping ground and have an unforgettable feed.
Keep Calm, we are re-opening again soon!
The Pig is making its way home.
We're restoring the Pig and Whistle back to its glory, keeping the beauty of this country pub with a fresh facelift. We're looking forward to many more years of serving cold beer, good wine and great food.
We can't wait to welcome you back, you'll be as happy as a pig in shit.
Want to stay in the loop?